Accessories & Shoe Care
Accessories - We offer a huge selection of leather and non leather goods. Our range includes a variety of different sized and shaped goods.

Handbags, Seasonal Bags, Rucksacks, Holdalls, Foldable Bags, Waist Travel Bags, Purses, Wallets and much more.

We cater for Children, Ladies & Men. Our coin purses come in a huge variety of prints and make wonderful gifts.

Shoe Care - Shoe care is very important for your shoes whether they are leather, man made or fabric. Our shoe care ranges from:

Clean - All types of Cleaners and deodrants
Care - Renovating & Wax polishes, Shoe creams and treatments
Protect - All types of protector sprays as well as dubbin
Comfort - Variety of insoles and supports, plus gel cushion pads
Accessories - Shoe brushes for all types of footwear, Laces, Shoe Trees & Boot Shapers
Please come in for advice on what is best to treat your footwear.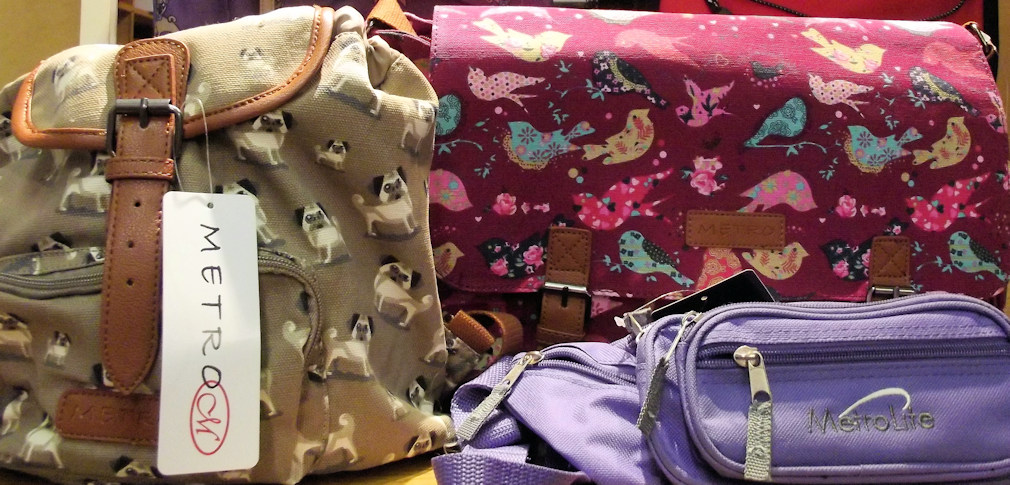 Huge selection of all types of bags is available in store